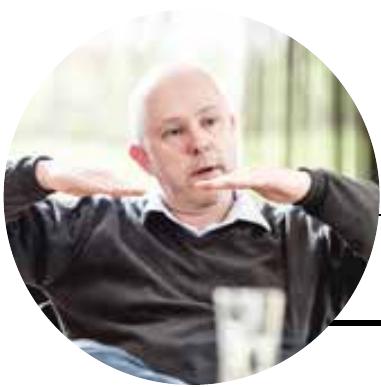 FRANK LATTKE, Architect



Mr Lattke, you and your firm are actively committed to sustainable construction, especially with wood. What makes wood such an exciting material for you in buildings from a technical and a design point of view?
An architecture created using wood is a sensory experience. The diverse surfaces, the colours, the smell and the light all powerfully address the senses. Wood has an unbelievable potential to be a feel-good material in the best sense of the word.

Modern, off-site, multi-storey timber construction has now come into its own. I am fascinated by the enormous range of technical, construction and design possibilities that this natural building material offers us. And that's the most important point for us. Timber is the only material we build with that regrows and is consequently available in endless supply. In the context of rapidly increasing demand for raw materials and an ever stronger burden on our environment due to exploitation and the accumulation of waste, it is becoming far more important to adopt a fundamentally ecological attitude. So building with timber is one of the more sensible ways of complying with our very own sustainability principles.

Modern timber construction now fulfils the criteria that Konrad Wachsmann was already promoting in 1959. Production, as the complete fabrication of all parts, fulfils the requirement for precision, quality and best performance under economic conditions. Building with timber begins in the workshop, where the architect and the engineer are required to understand the principals that apply there.

To what extent is timber used in building construction today and how do you assess its use in future?
Timber construction is currently asserting itself in towns and cities. People are building high, adding storeys, and every sliver of space is used up. We are experiencing an increase in the share of timber construction, which the industry has been promoting in recent years. I cannot assess where all this is heading.

Building with timber is currently enjoying plenty of attention and gaining in attractiveness. In this hot phase, the people involved in the industry should not be drawn towards experimentation – they should retain their respect for the material and how it is used. Structural protection must be maintained. We must not lose the trust gained in this type of construction due to major structural damage.

Where are the challenges to further increasing the significance of timber in architecture?
There are always a number of issues with timber construction. A great deal has already been achieved in fire protection and building physics. I currently find the construction process most exciting, that is the thinking through from the workshop onwards. We are now able to understand the technical options that modern manufacturing processes offer in timber construction even better, and use them more effectively in the design process. In my view there is enormous innovative potential if we are successful in infusing design and engineering thinking with craftsmanship, and combining them in the workshop from the very beginning.