The Pfleiderer plant is an attractive place to work for many people who are just starting their careers, and "working at Pfleiderer" has a good reputation in the area. One young person who was determined to get an apprenticeship with wood-based panel manufacturer is Leonie Häberle. Now in the third year of her industrial business management apprenticeship, she moves to a new department every two to three months to gather further experience,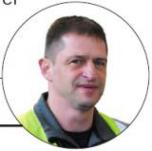 JÜRGEN SCHNARR, Chair of the Works Council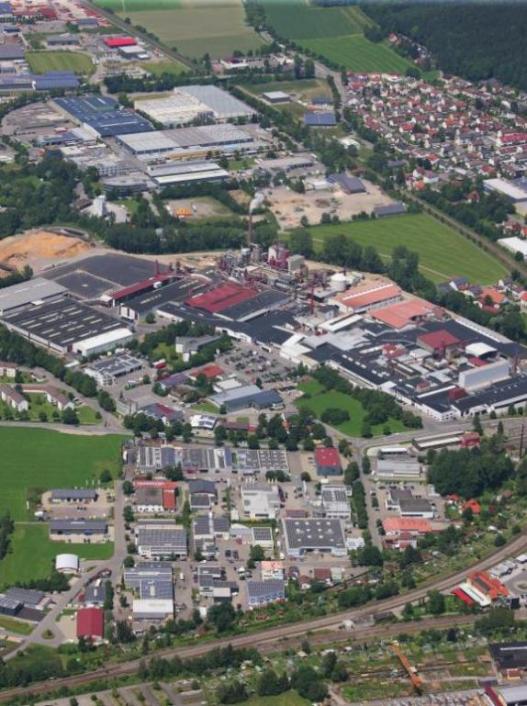 Bird's eye view of the Pfleiderer plant in Leutkirch
alternating the work with her college classes. "As well as the technical side of things, I also get to learn a lot about the material we work with here – all the different types of wood," Leonie reports. She is also fascinated by the HR department and all the legal matters they deal with. She would love to keep working at Pfleiderer in the long term, and looks to have a good chance of doing so. As in many areas, qualified new recruits are a rare commodity in Allgäu, so the demand for the skills of young people like Leonie is certainly there. "This is why we have gone back to offering full apprenticeships in every career for the past three years. We used to run our apprenticeships for technical career paths together with two other companies," says Plant Manager Dieter Singer. 22 young people are currently studying to become chemicals lab staff, IT technicians, electricians, mechanics and management assistants in Leutkirch. "This gives us the opportunity to get to know young people and foster their loyalty to our company," Mr Singer says.

The Leutkirch site boasts a workforce of around 500 employees. Almost every area of the plant works in three shifts, some of them even on Saturdays and Sundays. This shows just how well business is going, but it also comes with its own risks. "Many of our staff find shift work difficult, especially the younger ones," reports Jürgen Schnarr, Chair of the Works Council, who has worked shifts himself for more than 20 years – and is quick to emphasise that he likes doing so. The Works Council sees the occupational health and safety initiative headed by Technical Director Dirk Hardow as an important signal that the company wants to make the jobs it offers more attractive and ease the burden of shift work.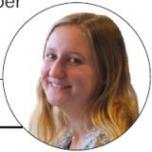 LEONIE HÄBERLE, apprentice



Aside from MDF, the Leutkirch site produces the entire range of products for which many other companies in the market require individual sites. The plant produces 40 million m2 of impregnants – and 4.5 million m2 of HPL last year. 12 million m2 of directly melamine faced chipboard were shipped from the Leutkirch plant in 2017, together with one million PUR and PVA glue elements and more than 400,000 m2 of raw particleboard. And this is exactly where the company plans to make its next big investment. The current driers in the raw particleboard plant will be replaced, which makes the Leutkirch plant much more competitive compared with other Pfleiderer sites with higher levels of raw particleboard production. "In terms of our future, this step is just as important as the awarding of the contract for the lacquering technology," Mr Singer and Mr Schnarr both stress. "The Executive Board have been aware for some time of how flexible, fast and adaptable we are," says Dietmar Singer with a wink.