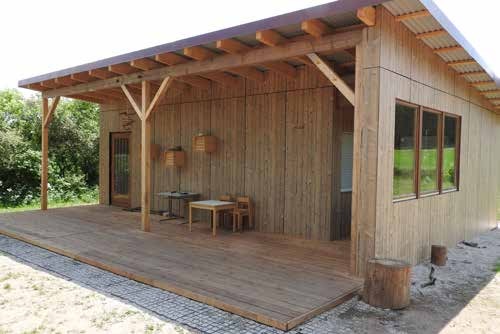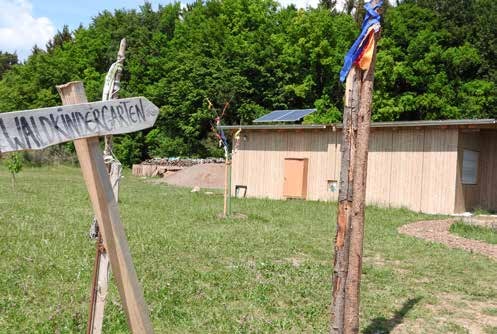 The 'Schlaue Füchse' (sly foxes) kindergarten located on the edge of wood in Laaber near Neumarkt is in fact just like every other kindergarten. The children arrive there every weekday from 7.30 in the morning onwards. After their morning meeting they have breakfast together at 9.00. Then it's time to play, bounce around, make things, draw things, read, watch, sing and dance - with one special difference: almost everything takes place outdoors. "Basically, our woodland day nursery is a kindergarten without any walls and doors", explains the head nursery school teacher, Claudia Lachner. Staying outdoors has plenty of advantages, however, and prepares the children – totally unconsciously – for school and for life. "Among other things, they learn to develop their own responsibility for dealing with small dangers. Staying outside also promotes their motor skills and strengthens their health and immune systems. And by gaining experience with all their senses, by experimenting and observing, the children also learn to pay attention to nature", said Ms Lachner. "The children don't have any toys here, so they have to make everything themselves and develop them together. This way they learn to think actively and work towards solutions, communicate with each other constructively and work in a team – that's a great deal more valuable than any supposedly highly educational toy developed by industry." In spite of a few peculiarities, the work is always done in accordance with the Bavarian education and development curriculum.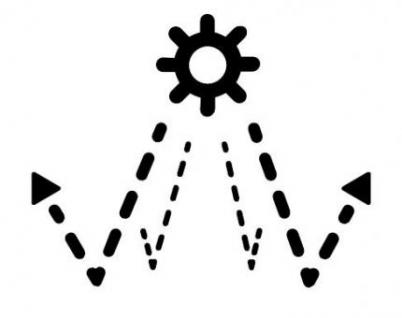 A special intermediate coating plant with UV protection guarantees the colour fastness of the decor, even under constant sun exposure.
There are 17 children in this woodland kindergarten. Every day there is a nursey teacher, a special needs therapist and a children's nurse there to look after them. Children with disabilities are also welcome. "Getting on with each other works brilliantly here, the children make no distinctions and learn to pay attention to each other and help each other", said Ms Lachner.

The project is financed by Lebenshilfe Neumarkt, an association that Pfleiderer has been cooperating with for many years.

But, even with the realisation of a woodland kindergarten, Pfleiderer was once more able to make a valuable contribution as a wood-based panels specialist. It is not possible to do entirely without shelter in the woods. Two converted mobile homes enable a cosy get-together even if it is too cold, rainy or stormy outside. Pfleiderer donated around 145m2 of Duropal HPL Compact Exterior, specially developed for outdoor use, to provide the right look. "Of course the bare mobile homes did not look especially good and, according to the requirements of the German nature conservationists "Friends of the Earth Germany", they also couldn't remain that way. Now, with the wonderful outer cladding in an almost natural wooden look, the containers fit perfectly into the landscape – and they have transformed the metal huts into a cosy woodland hideout in which we are happy to stay when the weather is bad", said Ms Lachner. There is never any boredom these days, as our place of refuge also functions as a kind of research station, where discovery projects suitable for children can be carried forward from a different point of view. The donated product was jointly assembled by many committed supporters and parents under professional guidance. In the interior, too, further products from Pfleiderer ensure a natural and comfortable feel-good atmosphere.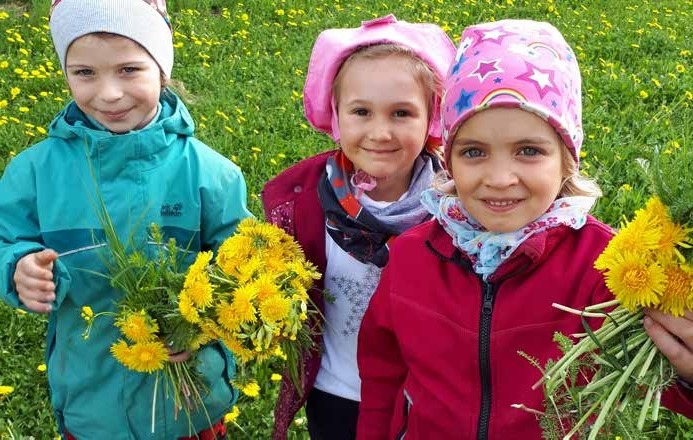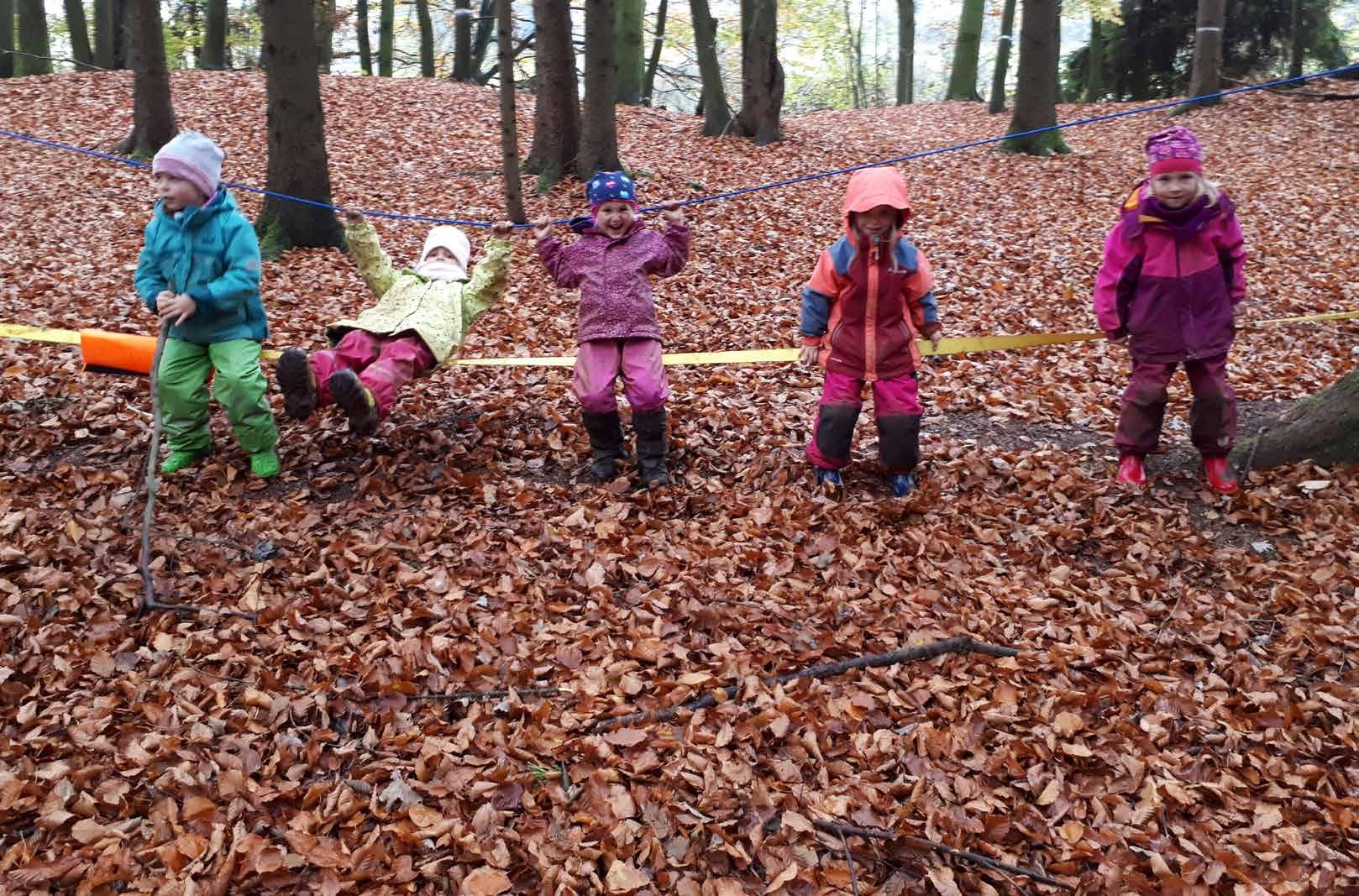 "We are very pleased that we were able to continue to help the kindergarten with our donation, especially with our new outdoor product", said Christian Stiefermann, core materials product manager at Pfleiderer. The new type of compact laminate board has only been produced by Pfleiderer since the beginning of the year. A hot coating process, unique in Germany, ensures improved surface properties through multi-coating consisting of a permanently elastic functional layer and UV-curing acrylic paints. Mr Stiefermann went on to explain that "the product also has a special intermediate paint with UV protection for outdoor use. This guarantees the colourfastness of the decor, even under constant sun exposure. Just right for a building in this situation. This way the research station will also keep its Alpine Spruce look for a long time, even after many sunny days."

Particularly strict requirements and building regulations apply to the use of HPL compact boards as a façade in outer applications, in terms of reaction to fire, stability, durability, safety and environmental protection. Façades are effectively the most challenging areas of outdoor applications for HPL compact boards", explained Mr Stiefermann. "We are very proud that we could successfully pass all checks and tests and even successfully realise a façade for the first time as a good cause with this woodland kindergarten. We wish the sly foxes all the best for the future, with a great many sunny days of course as well as a good time in its research station if it gets too uncomfortable outside."