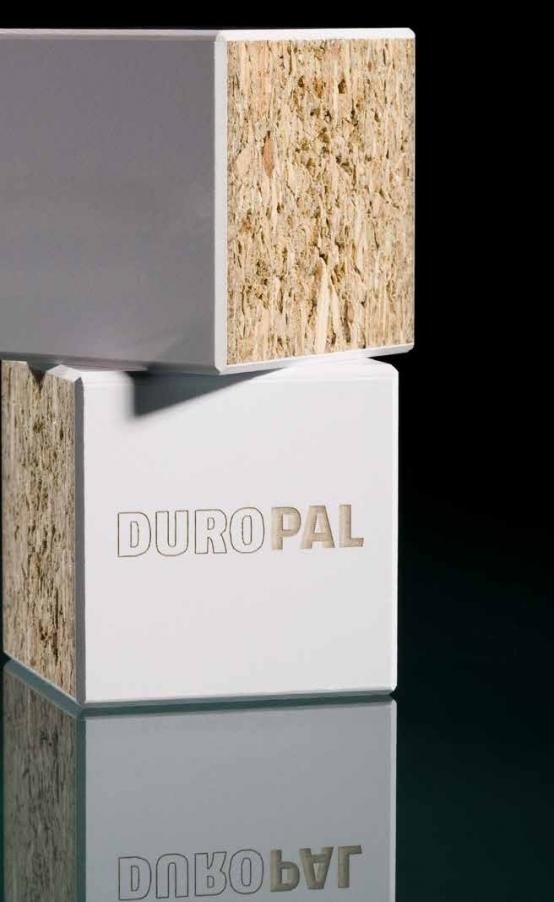 If both the surface and the edge of a furniture product is realised with HPL, the brown chamfer of the HPL product core is generally visible in the edge areas. "Often this differently coloured minimal joint is no-longer relevant or hardly discernible", explained Peter Röhr, Product Manager for HPL and HPL elements at Pfleiderer. "Yet with increasing design standards this is sometimes perceived as disturbing, especially in a visually clear-cut setting. That is why Pfleiderer has developed a product with a through-dyed core, with Duropal HPL SolidColor, to enable the realisation of a visually seamless transition."

SolidColour is especially popular in shopfitting and exhibition stand construction. "Every offer in the market requires appropriate shopfitting that supports and sets the scene for presenting the product", explained Mr Röhr. "This could be a shabby-chic look for hot used jeans or a more austere atmosphere for top-quality suits, for example." So international carmakers as well as clothing manufacturers and many other companies – such as the Vital- Zentrum Sanitätshaus Glotz – have decided to present their models and products with the aid of this exclusive material. "SolidColor communicates an especially high status and perfectionism, which companies are happy to transfer to their products through the clean and minimalist design of their trade fair stands, showrooms and shops", said Mr Röhr.

This is made possible through a special product structure that ensures long-term colourfastness in the HPL product core. To do this, a resin is used that does not turn brown when it hardens, unlike the phenol resin that is normally used. "But, compared with other HPL products from Pfleiderer, this resin makes the product core less flexible", explained Mr Röhr. "For this reason, any post-forming or bending of the HPL over an edge is not possible, but totally unnecessary anyway thanks to the through-dyed core.


So SolidColor can thus be combined with fashionable plain-coloured decors and functional textures. This product is extraordinarily successful, especially in combination with the premium qualities of XTreme. "We wanted to further develop SolidColor and have further enhanced its value by combining a through-dyed core to give a seamless appearance with XTreme Matt with anti-fingerprint effect – and we've hit an absolute bullseye with this!" said Mr Röhr. "As this way Pfleiderer SolidColor is complemented with a soft, velvety touch in addition to its flawless performance characteristics such as scratch resistance, durability, resilience, colour transparency and depth – as well as effortless cleaning properties." Duropal HPL SolidColor Xtreme has received a total of seven awards. These include the three special mentions from the German Design Award 2017, the pro-K Award 2017 and the Iconic Award 2016.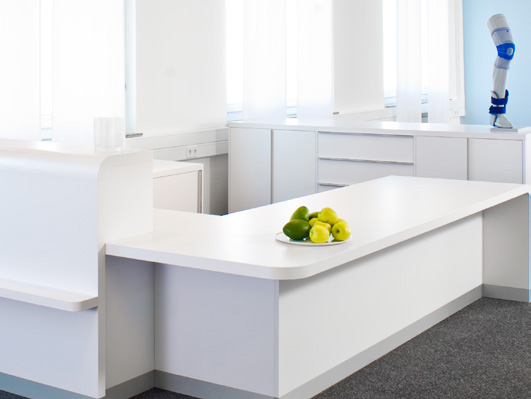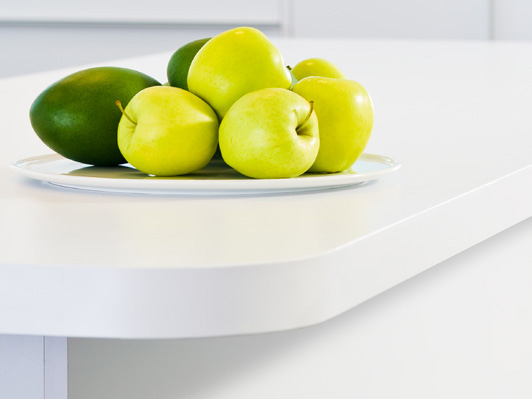 The Duropal HPL SolidColor range includes nine plain-coloured decors. The product is available in combination with the reliable Pfleiderer ClassicBoard P2 core material. Mr Röhr went on to say that "as we have been producing SolidColor in a continuous HPL manufacturing process since the beginning of last year, we are now able to produce it in any desired length format from 80 linear metres onwards".